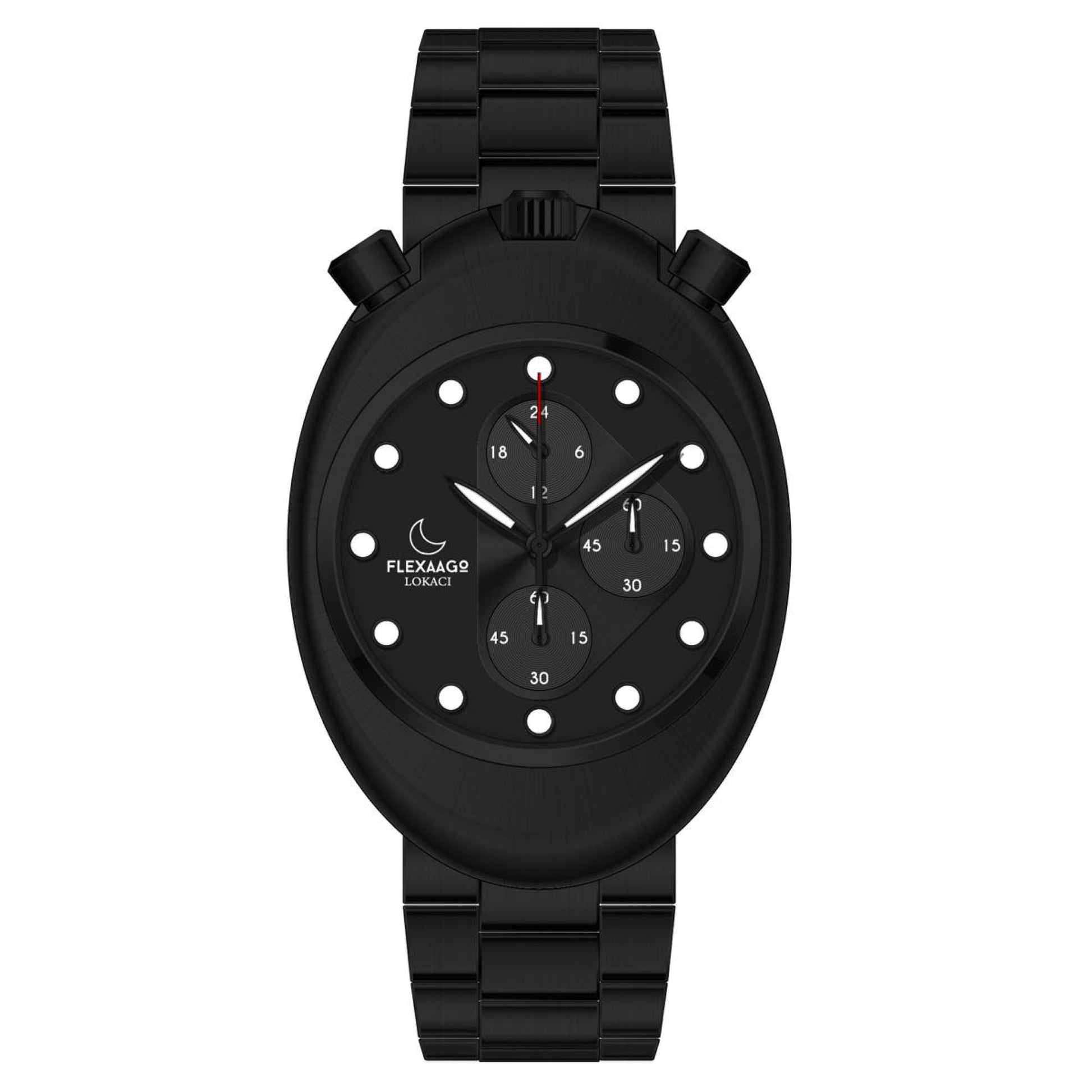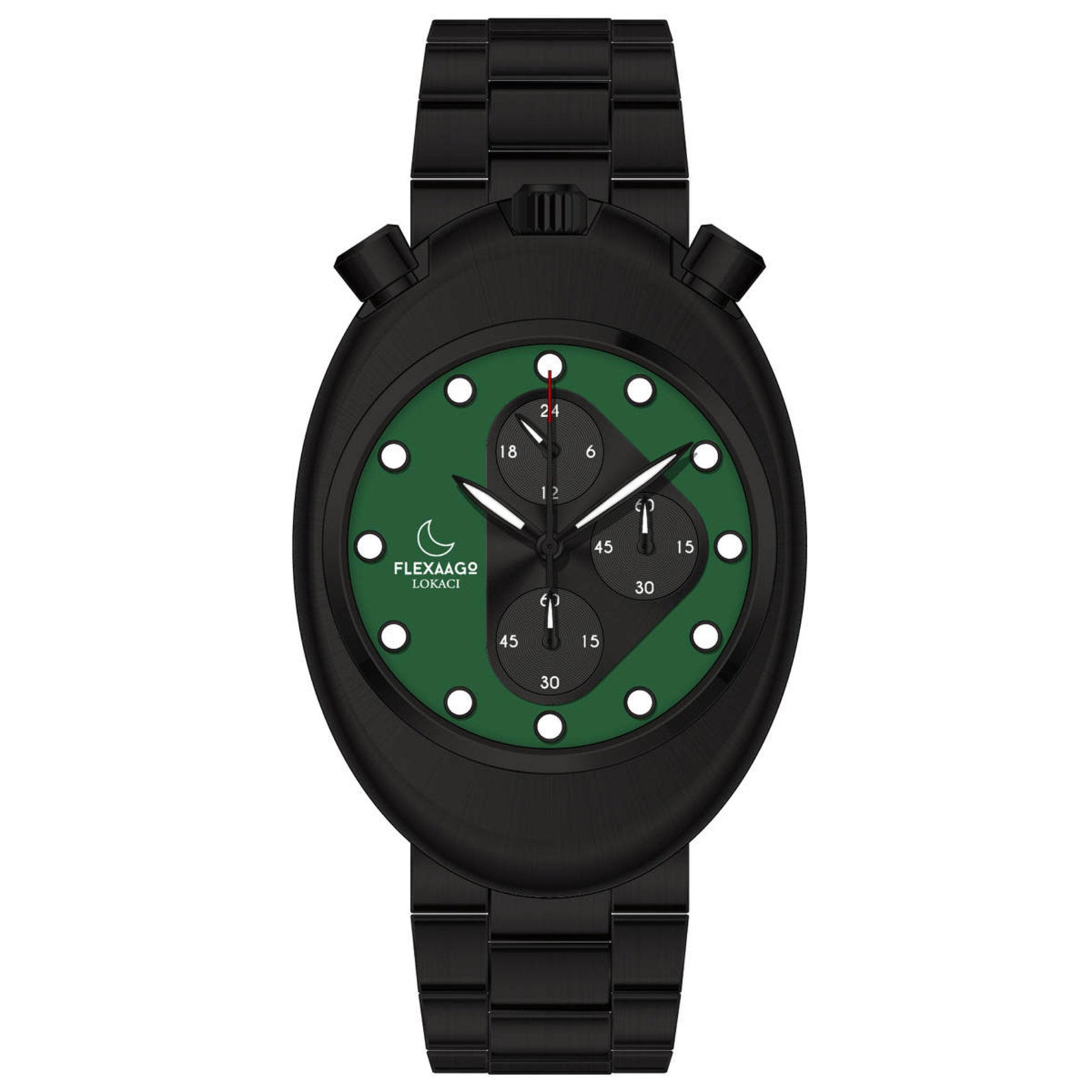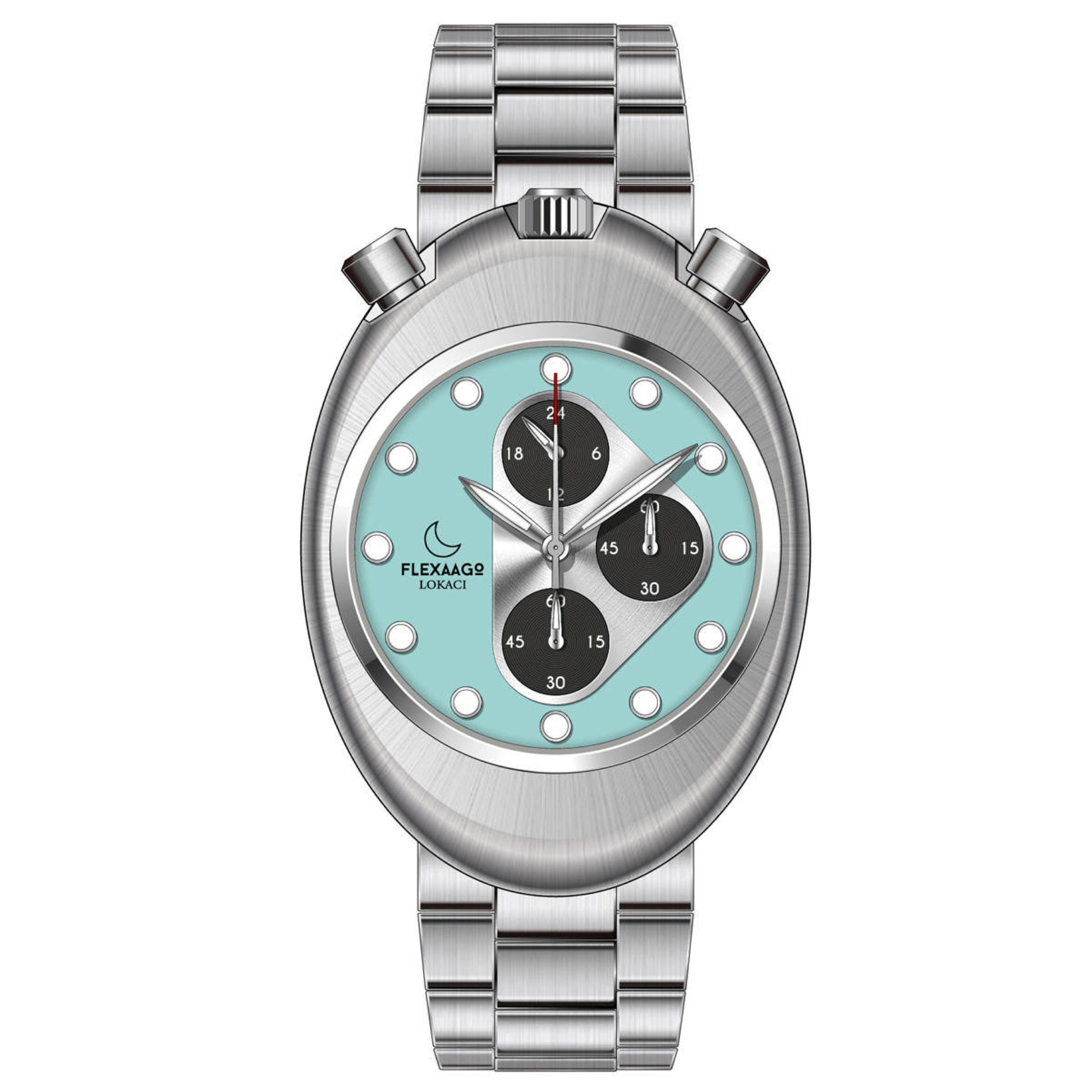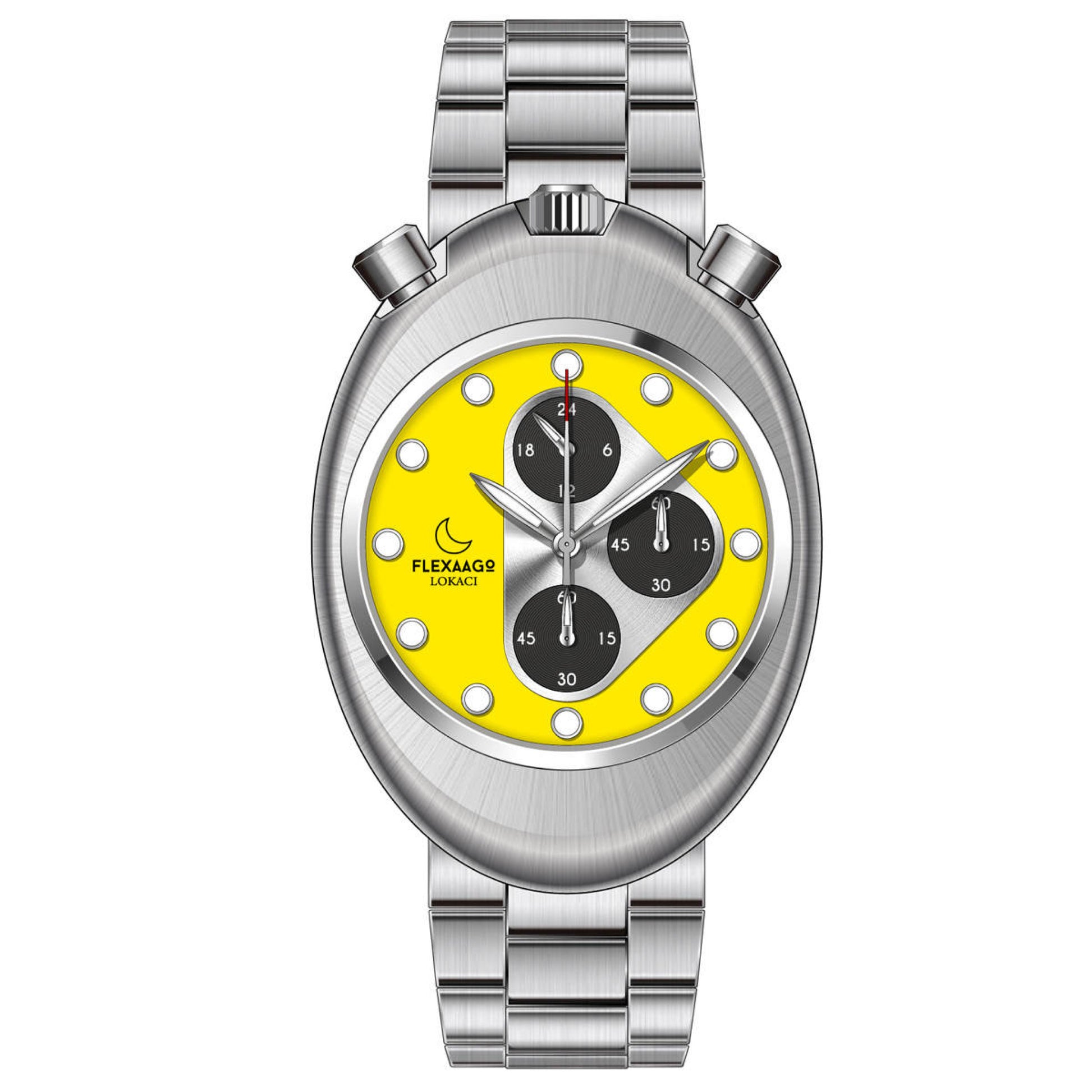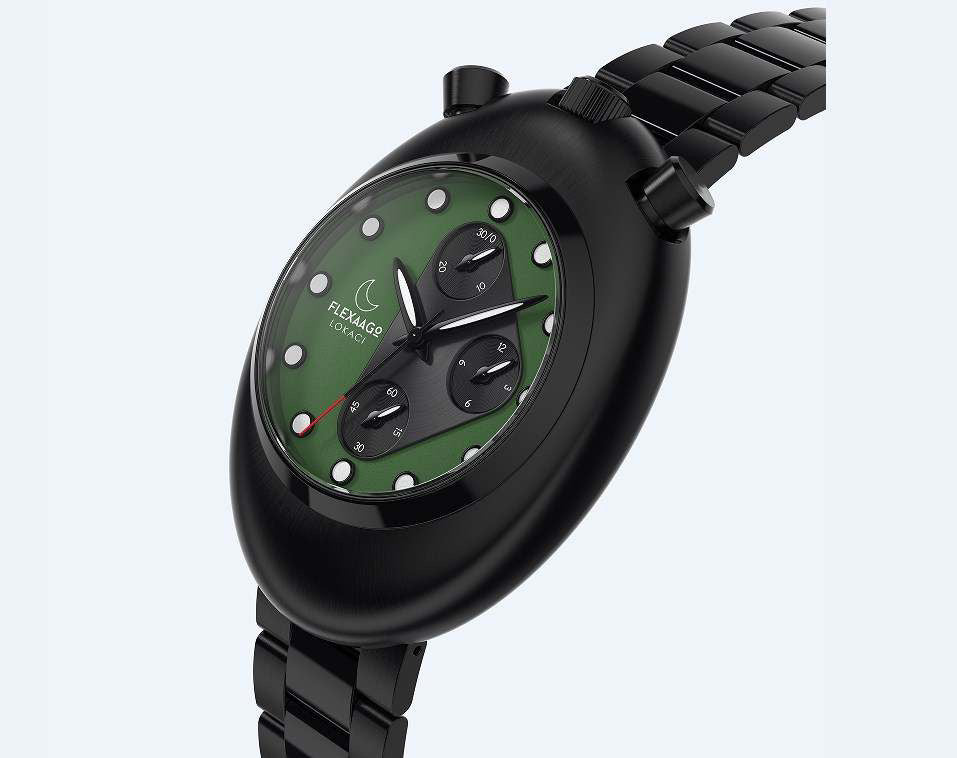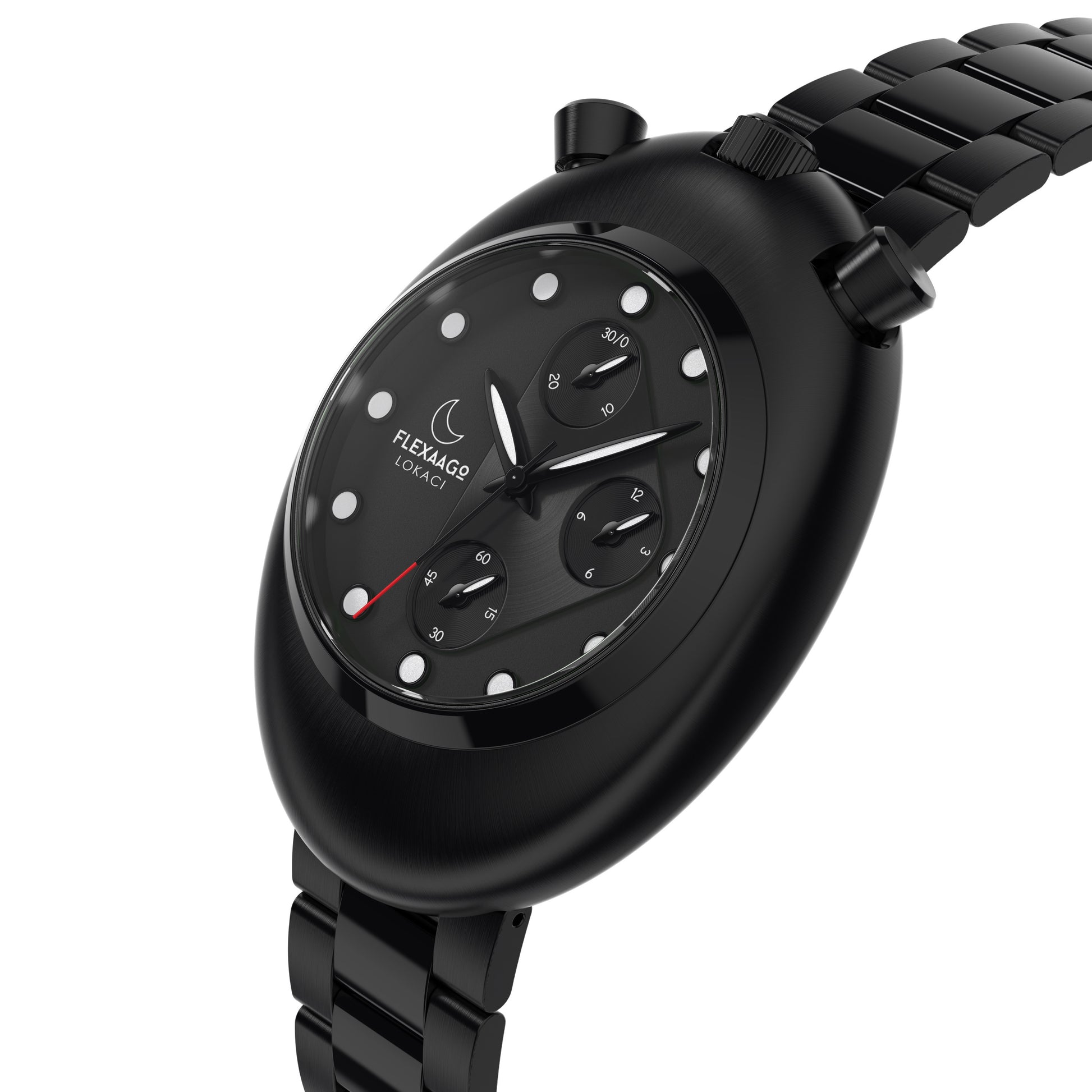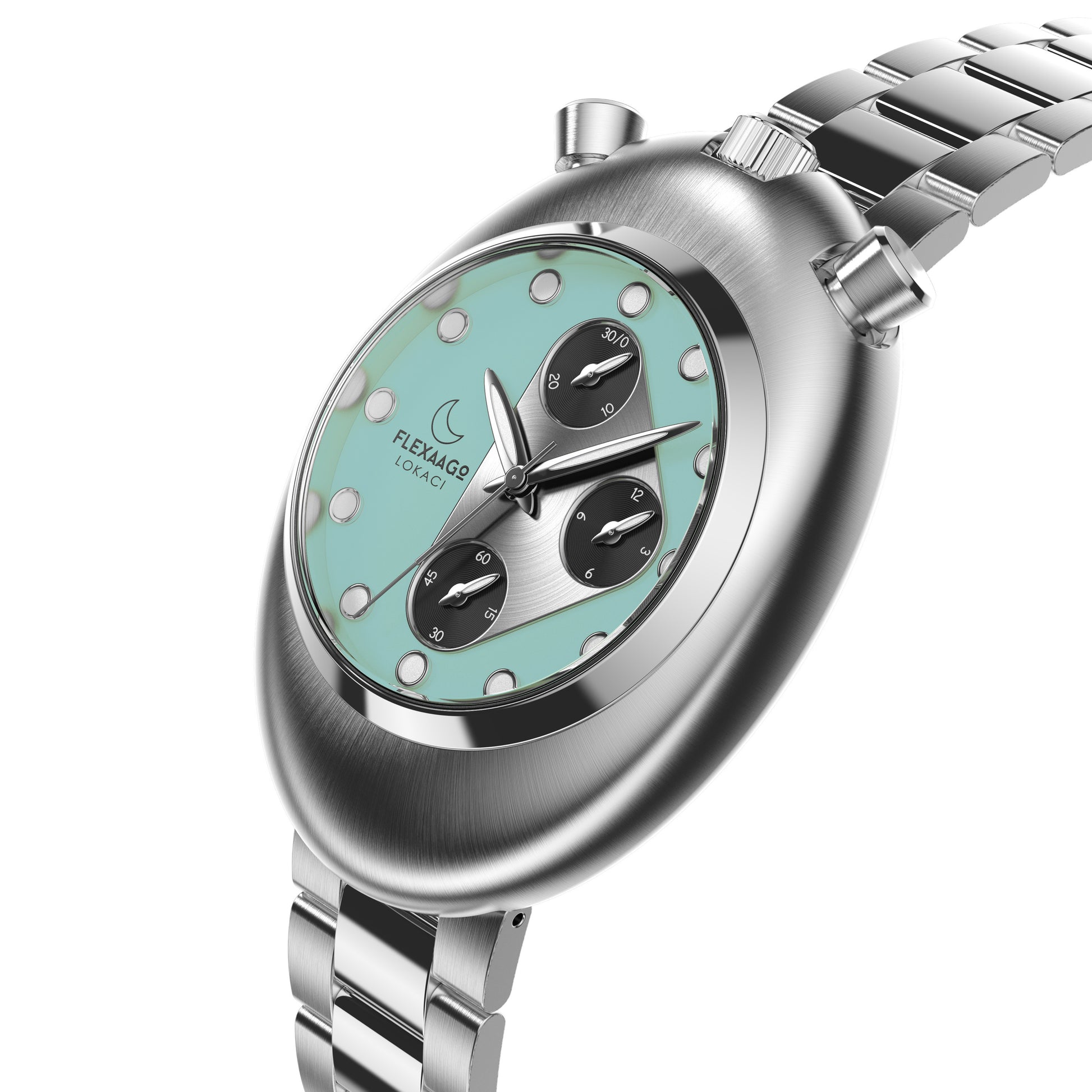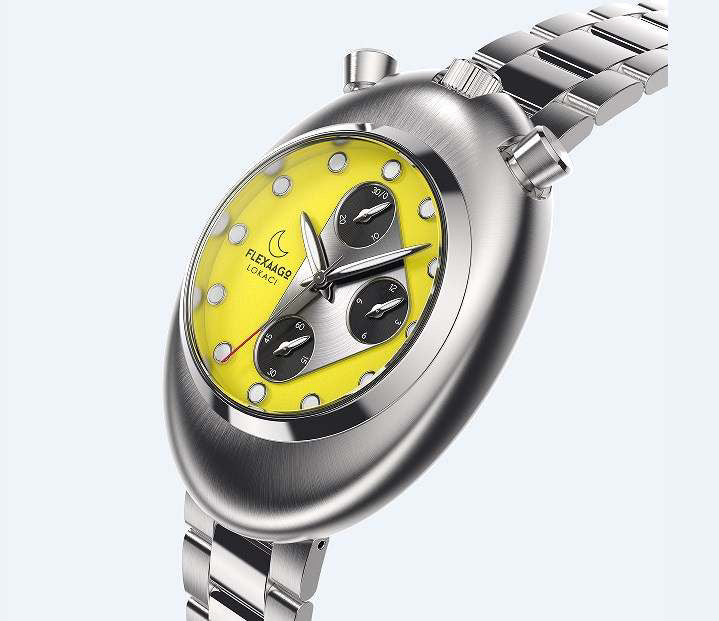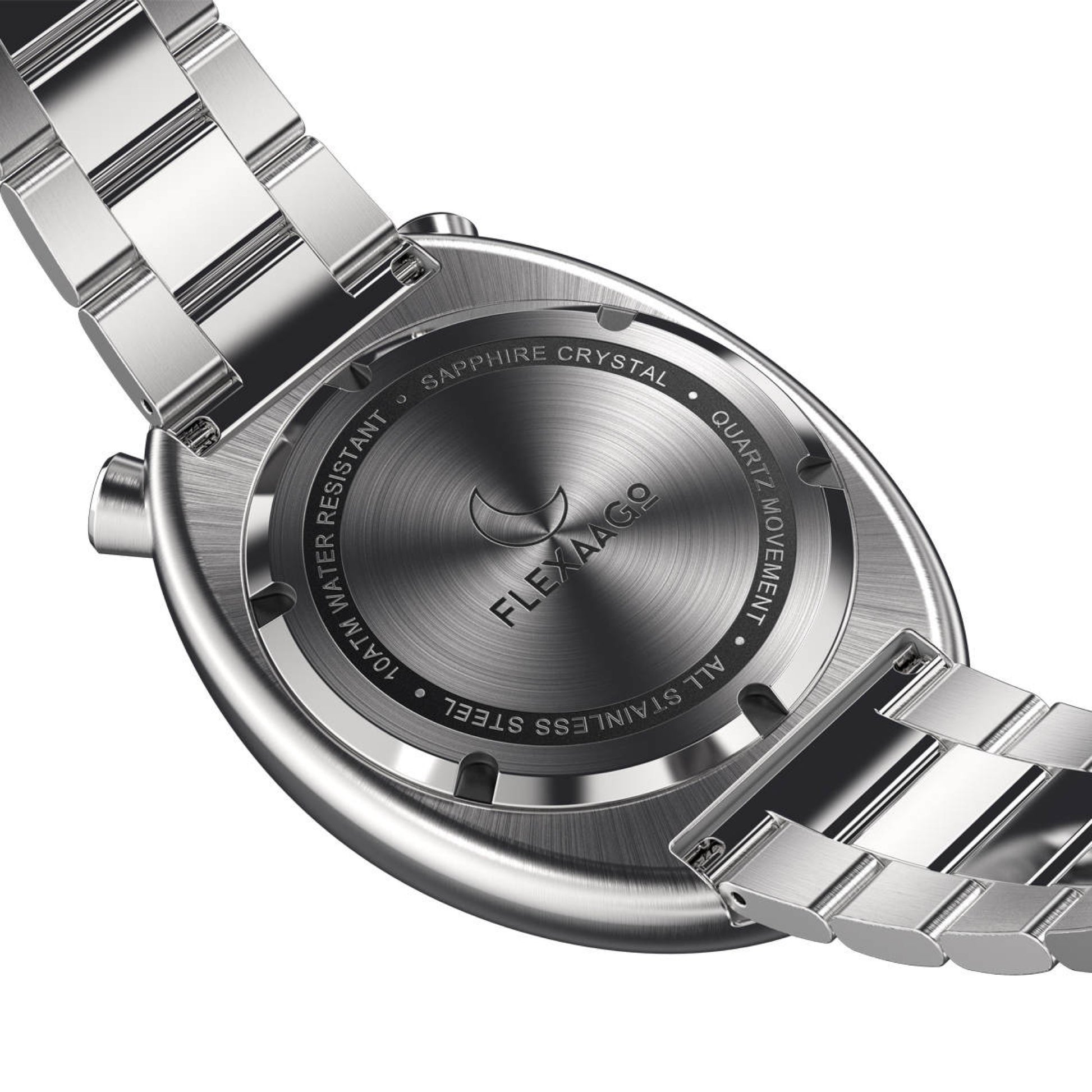 Quality at its best 👌
Love everything on this watch. The quality and the designs is perfect. I am stuck with flexaago for life. Thanks
We believe that the greatest results are often achieved when you refuse to follow the norms and just take the risk. The Lokaci is the daring result of making our own rules and taking design risks that others won't be able to handle. 
Displaying playful elements with a distinct artistic flair, this Seiko VK64 chronograph has a smooth oval case encasing a classic round bezel. 
The dial comes in several contrasting and complementing colors, with distinguishing round indexes. The subdials form a perfect triangle atop the watch face to create a design you've never seen before. 

Finished with a durable, scratch-resistant, and shatter-proof sapphire crystal, this watch is ready for all kinds of action. 
At 10 ATM water resistance, the Lokaci stays stylishly by your side at all times—you'll never have to take it off, whether you're showering or snorkeling.
Available in brushed metal and black finishes, the 316L stainless steel bracelet matches the case to tie the design together. 
The word for 'time' in African Hausa language; the Lokaci will make a timelessly bold addition to your watch collection.