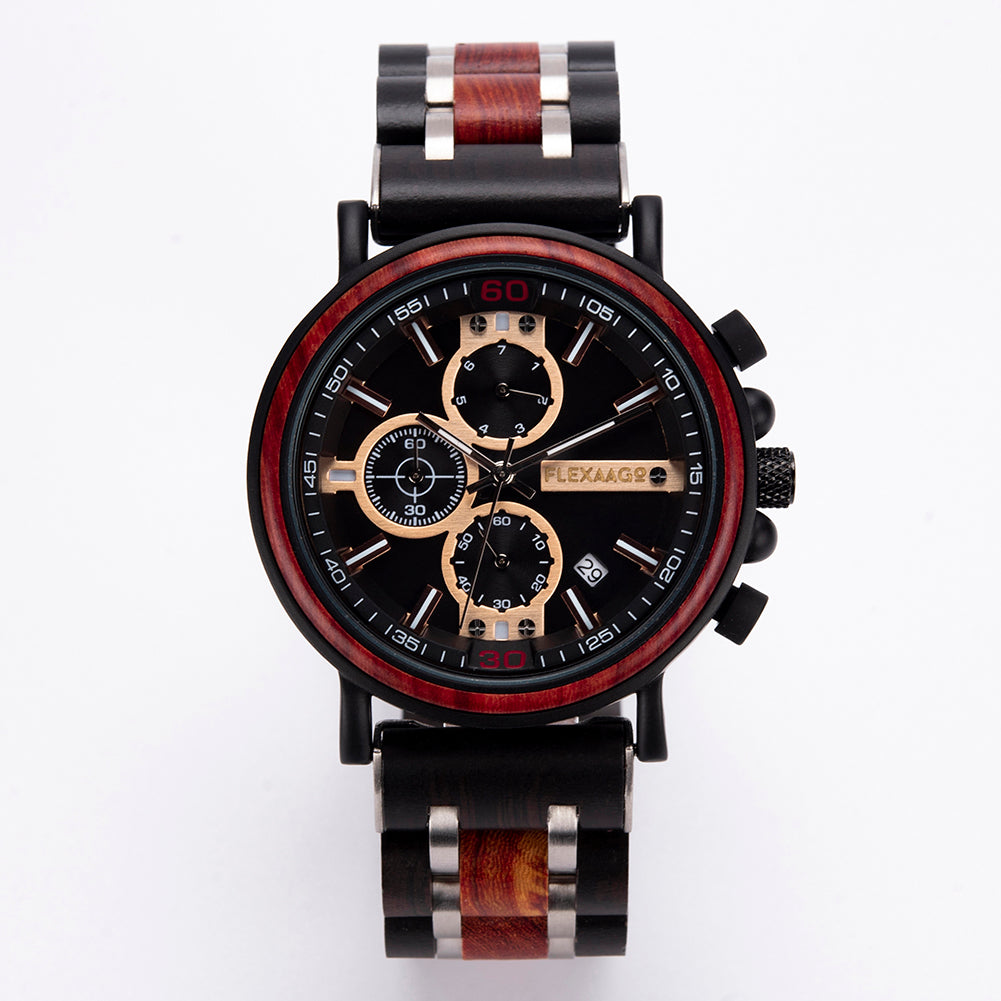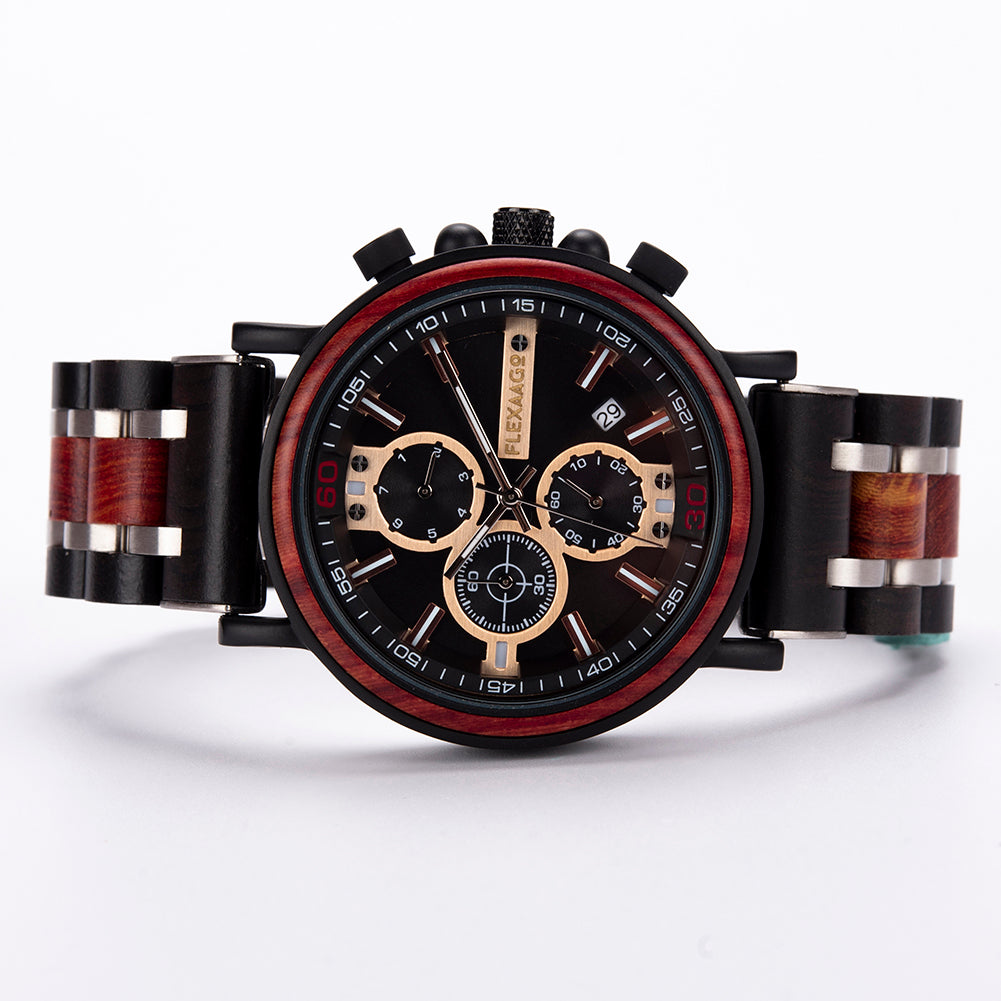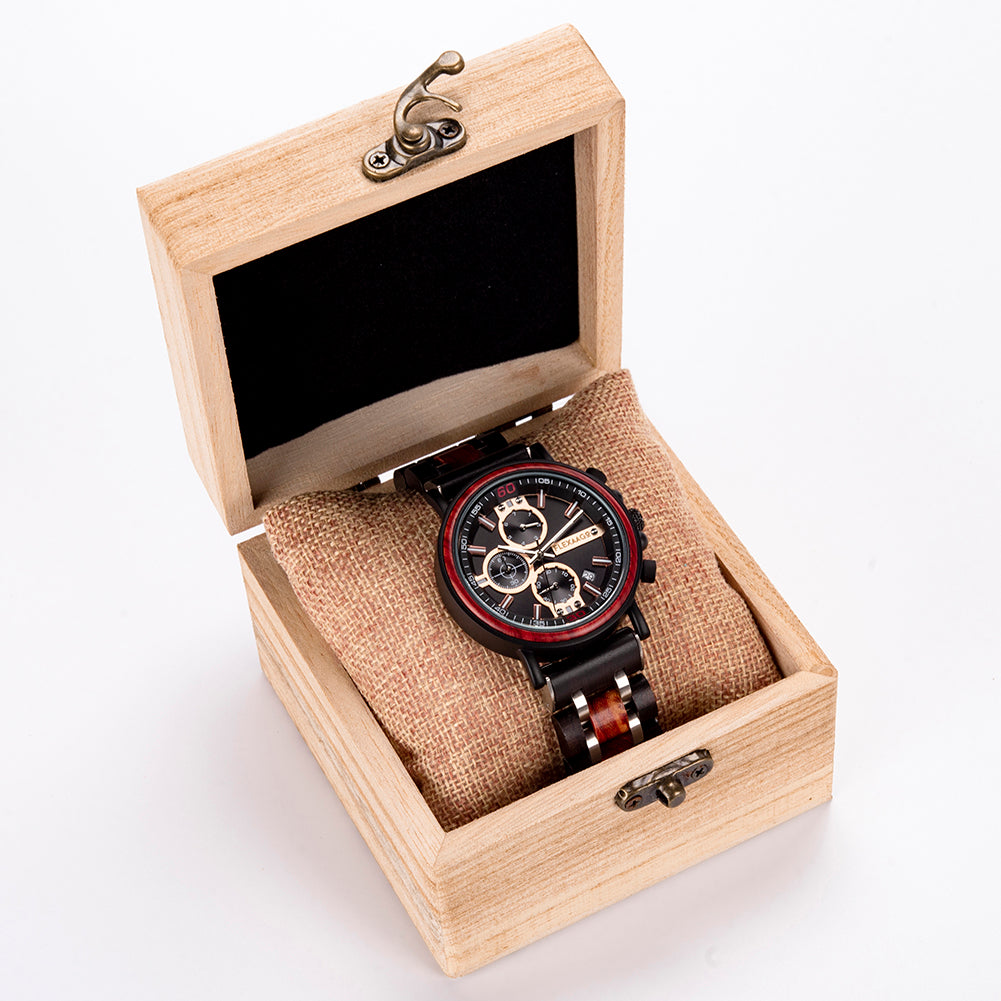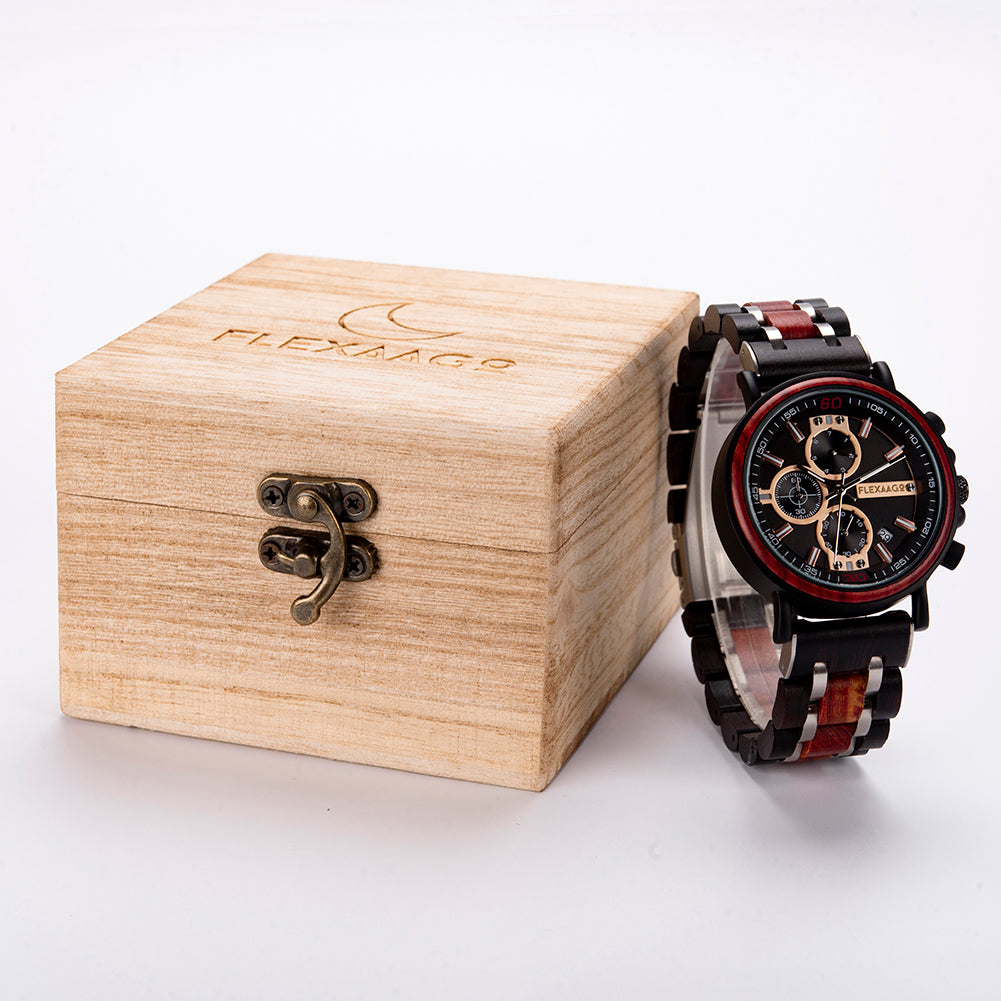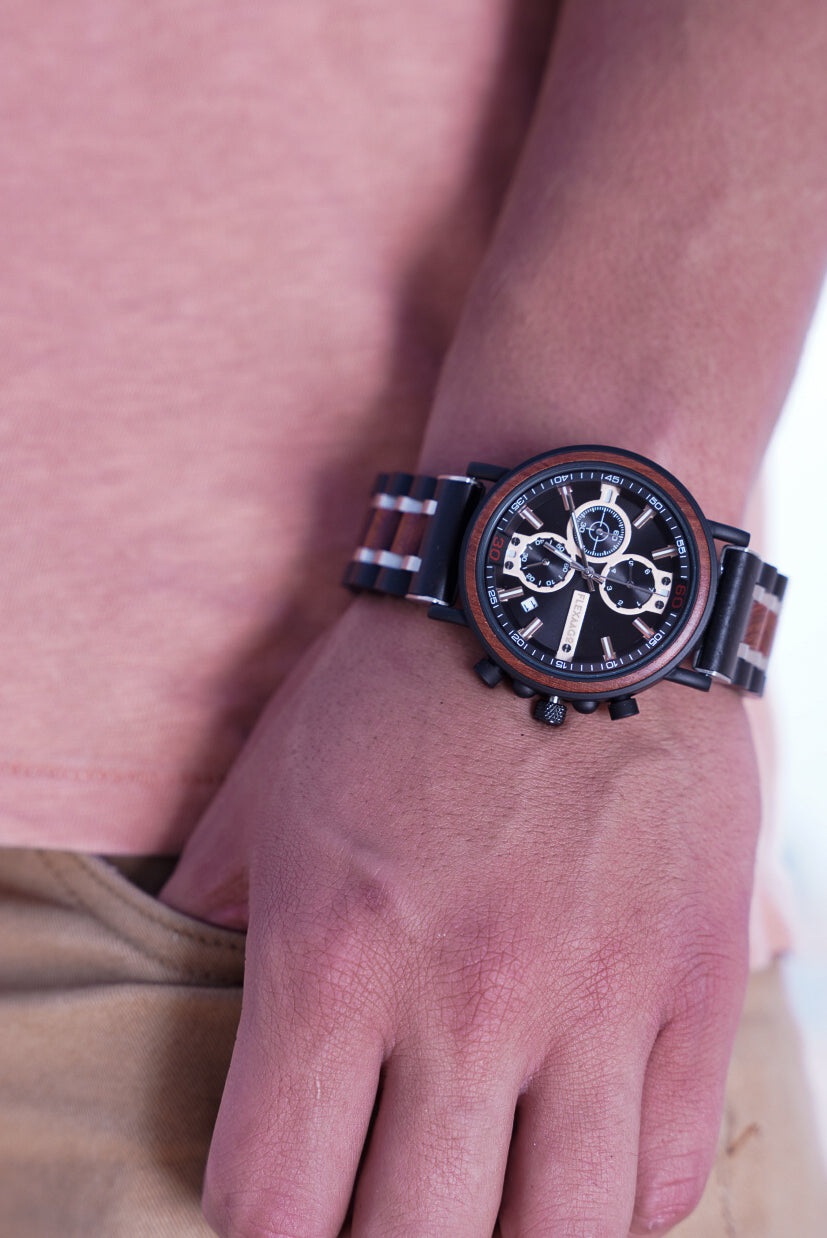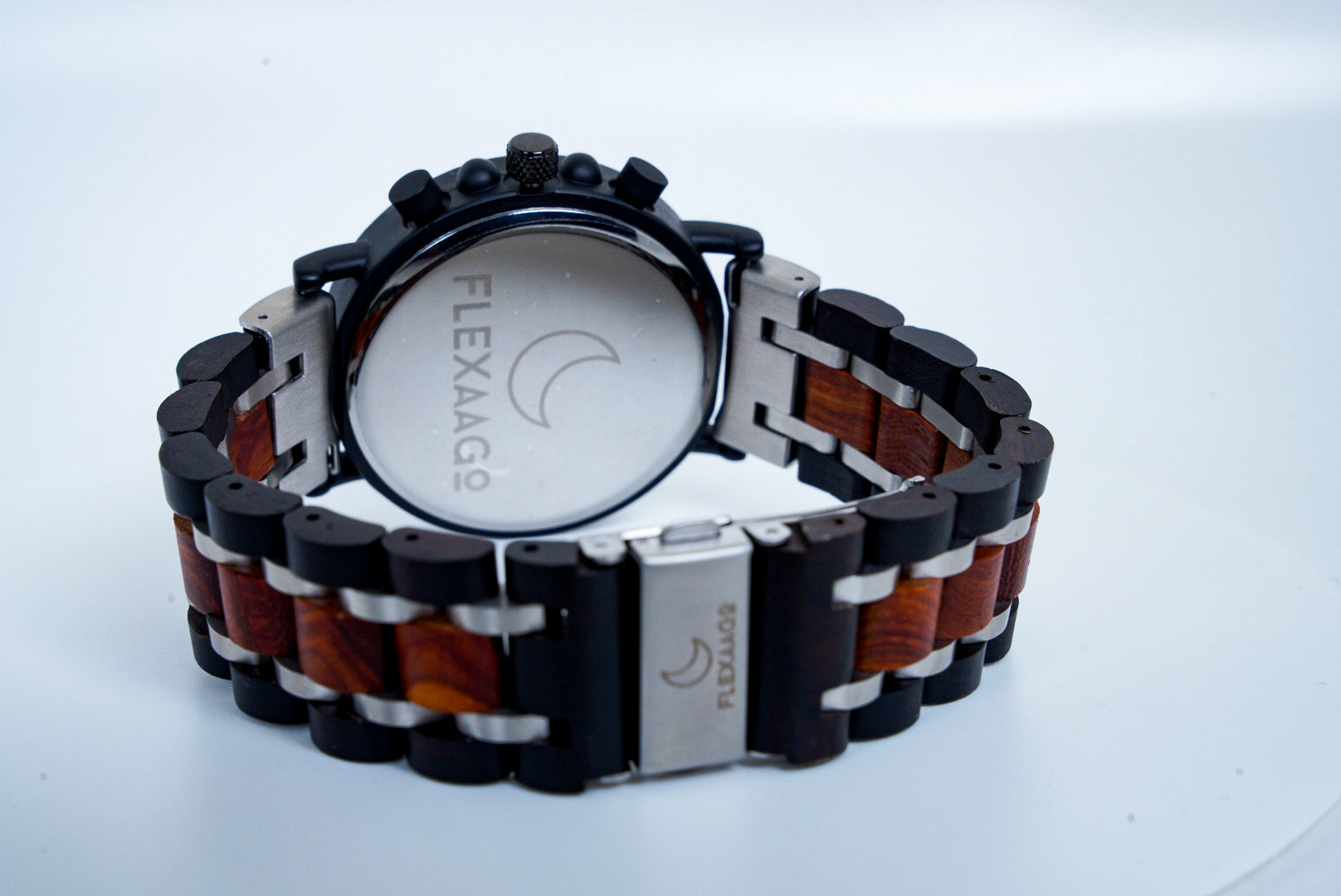 Affordable Luxury
Got the delivery of this flexaago Hora wristwatch recently. It is probably one of the finest handcrafted, simple, and classic wristwatch I've ever seen. I'm still amazed you could get an awesome piece of art like that at the price its going for. It is definitely an affordable luxury!
Grown watch for grown folk.
Absolutely love this watch! I have always been picky with wristwatches because they cause me skin irritation. Leather straps have always been chief culprit and the recently popular digital smartwatches (which come factory fitted with rubber straps) always made my wrist sweaty with tan lines. Enter Flexaago's wooden horology masterpiece. Now I don't have to worry about itchy skin or sweaty wrists. Further to that, this watch has a bold, elegant presence that matches my personality. As someone who likes to go out and have a good time. I wanted a watch that would stand out on a nice evening in town. I just didn't expect it would be every evening. Every single time I have adorned this beautiful gem, I have received several compliments and we all know how that's never a bad thing. :) It has been a very satisfying purchase and has now become my everyday watch. Go Flexaago go!
Bold and unapologetically stylish, the Hora is one of those timepieces that blends contemporary styling with flamboyant tastes. The watch truly embraces a mix of contrasts through the use of black, gold, steel, accents throughout. Handcrafted using sustainably sourced wood, the case, and strap highlights the natural brown embellishments with its luxurious grainy texture.

 Fashionably functional, the watch features a classic Chronograph, offering a premium look and a sporty touch to it. A truly versatile piece, this watch is an excellent choice for wearing over casual outfits to your weekend outings, dates, and parties.
 Free Gift: For a limited time only, we're giving away our custom keepsake bag and a keychain with every order.
| | |
| --- | --- |
| Diameter  | 44mm |
| Band width | 22mm |
| Weight | 94g |
| Waterproof: | Daily life waterproof |
| Movement | Miyota Quartz Movement |
| Mirror Type | Hardlex |
| Band Material | Wooden, Stainless Steel  |
| Case Material | Wooden |
| Feature | Auto Date, Chronograph, Day/Date, Luminious |
| Dial Display | Pointer |
| Battery Life | 2 Years |
| Clasp Type | Magnetic Buckle |
| Warranty: | 12 months |